Estate Planning Solution: Expert Guidance for Your Financial Legacy
At Trustmark Law, we understand that finding an estate planning solution is a crucial aspect of securing your financial legacy for generations to come. Our comprehensive approach ensures that you are well-prepared for the future, with a focus on creating a legacy that reflects your values and ambitions. In this article, we delve deep into estate planning solutions, offering insights and advice that can help you make informed decisions and secure your family's financial future.
FREE Will Writing Quote
FREE Will Writing Quote
FREE Will Writing Quote
FREE Will Writing Quote
FREE Will Writing Quote
Will Writing

Residential

Family

Personal Details

Personal Details
I'd Like a Will For?
Choose One Of The Options In The Drop Down:
Your Residential Status
Choose One Of The Options In The Drop Down:
How Many Children Do You Have?
Choose One Of The Options In The Drop Down:
Understanding the Importance of Estate Planning
Estate planning is the process of preparing for the distribution of your assets and wealth upon your passing. It involves setting up a legal framework to ensure that your wishes are carried out and your loved ones are well taken care of.
The Importance of Estate Planning
Estate planning is more than just drafting a will; it's about making informed decisions to protect your assets, reduce tax liabilities, and provide for your family's financial well-being. It offers peace of mind knowing that your legacy is in safe hands.
The Estate Planning Process
Assessing Your Financial Situation
The first step in estate planning is a comprehensive assessment of your financial situation. This includes evaluating your assets, liabilities, income, and expenses. We provide expert guidance to help you gain a clear understanding of your financial standing.
We'll work closely with you to define your estate planning goals, which may include wealth preservation, asset distribution, or specific provisions for beneficiaries. These objectives serve as a blueprint for your estate plan.
One of the essential components of estate planning is drafting a legally valid will. We assist you in creating a will that accurately reflects your wishes, ensuring that your assets are distributed according to your desires.
Trusts and Asset Protection
Trusts play a significant role in estate planning, allowing for the efficient management and distribution of assets. Our experts will guide you through the various trust options available and help you select the one that aligns with your goals.
Minimizing Tax Liabilities
We understand the complexities of inheritance tax and are well-versed in the strategies to minimize tax liabilities. Our estate planning solutions include measures to protect your assets from excessive taxation.
Capital Gains Tax Planning
When assets are sold or transferred, capital gains tax may apply. Our expert advice helps you plan transactions in a tax-efficient manner, preserving your wealth.
Securing Your Family's Future
Protection for Beneficiaries
We'll work with you to ensure that your beneficiaries receive their inheritance as smoothly as possible, with minimal legal complications. This includes providing for minor children, setting up trusts, and more.
Business Succession Planning
For business owners, we offer tailored solutions to secure the future of your enterprise, whether it involves transferring ownership or selling the business.
In conclusion, estate planning is a vital step towards securing your financial legacy and providing for your loved ones. At Trustmark Law, we pride ourselves on delivering the most comprehensive estate planning solutions, tailored to your unique needs. Our expert team is ready to assist you in making informed decisions that will shape the financial future of your family. Contact us today to start your estate planning journey.
No Obligation Consultation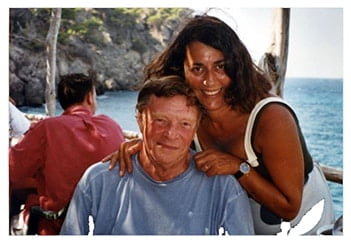 Hear the story of Heather Bateman as she tells of her nightmare time after an accident left her husband in a coma and having to deal with the Court of Protection, three years of pain and misery followed.